01 is powered by Vocal creators. You support
Cato Conroy
by reading, sharing and tipping stories...
more
01 is powered by Vocal.
Vocal is a platform that provides storytelling tools and engaged communities for writers, musicians, filmmakers, podcasters, and other creators to get discovered and fund their creativity.
How does Vocal work?
Creators share their stories on Vocal's communities. In return, creators earn money when they are tipped and when their stories are read.
How do I join Vocal?
Vocal welcomes creators of all shapes and sizes. Join for free and start creating.
To learn more about Vocal, visit our resources.
Show less
Why the Circuit Scribe Maker Kit Is Great for Every Science-Loving Kid
Turn doodles into digital dreams with the Circuit Scribe Maker.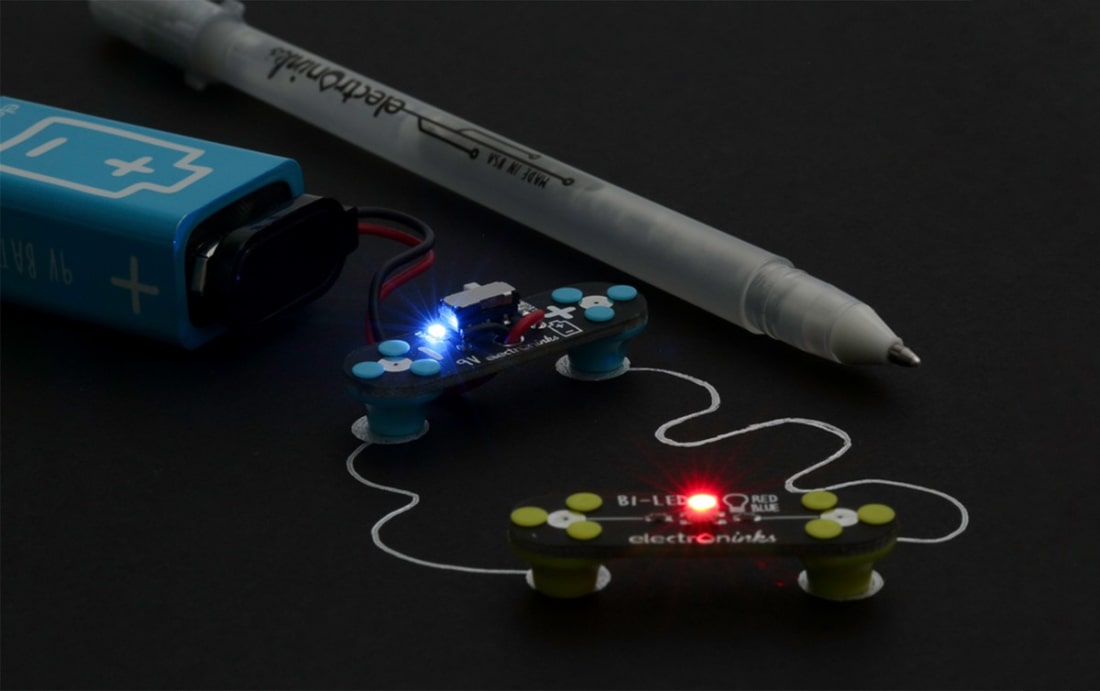 Do you remember reading Harold and the Purple Crayon as a child? It was a story that featured a young boy named Harold who created his own world using a magic purple crayon. Every child has, at one point or another, wanted to see their doodles come to life.
Among kids who enjoy science, this often means that they will want to try out kits that let them make new things using scientific concepts. Fun as kits can be, there has never been anything quite like the Circuit Scribe Maker Kit.
This groundbreaking kit turns regular circuit drawings into electrified creations that come to life when light-up parts are placed on top of them. Here's how it was made, and why it's an amazing introduction to electrical engineering for kids.
The Circuit Scribe is one of the first children's toys to be developed by students from an Ivy League education.
No one would know how to make studying science more interesting than the people who chose a scholastic career in it. That's why parents and teachers can rest assured that kids are going to love this kit.
Ph.D. students from both Harvard and the University of Illinois at Urbana–Champaign joined forces to create a toy that will bring a new level of fun and creativity to electrical engineering.
The Circuit Scribe Maker Kit is designed to let kids learn about circuitry and explore how electricity travels.
The Circuit Scribe kit uses pens filled with highly conductive silver ink to create a way to literally draw circuits on paper. Of course, as any electrical engineer can tell you, this isn't the only thing that you get in the package. 
It also comes with all the other tools you will need in order to make a complete circuit, including switches, lights, a 9-volt battery, and a photoresistor—just to name a few.
The kit itself comes with an easy-to-follow workbook that lets kids learn and explore.
The Circuit Scribe's workbook shows kids how to interact with their new toy, and also teaches them the basics about circuit-making. Every page of the workbook contains space for circuitry doodles, plus a special exercise to help kids learn how to make their own circuits.
Though parents are always welcome to help steer their kids through the exercises, the workbook is simple enough for self-guided study.
Of course, you don't need to stick to the workbook if you don't want to.
If your child's a free-thinker who wants to do self-guided creation, they can do that with ease. All they need to do is a grab a regular piece of paper and the supplies needed for the circuit they want to create.
Even during solo play, kids can create timed circuits, light-sensing circuitry, and more. As long as they have the imagination to make it come together, they will be able to find a way to create the circuit of their choice!
You can upgrade your kits if you want to.
Though the rollerball ink isn't erasable, using the pens on photopaper can help you scratch away mistakes.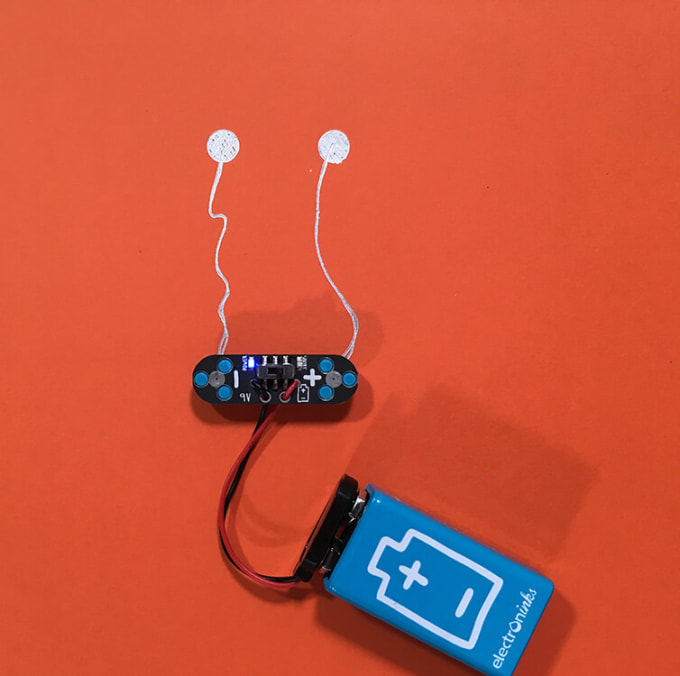 Rollerball pens like the ones included in Circuit Scribe Maker Kits aren't erasable on regular paper. For younger children that are just starting to learn to draw circuits, this could lead to some small issues.
 However, there is a way to help "mistake-proof" the circuit. Rather than use regular white paper, beginners may want to give their circuits a whirl on photopaper. If you need to get rid of an errant circuit, just scratch away the mistake using a small module.
The Circuit Scribe Maker Kit is one of the only toys to give children under the age of 10 a glance into electrical engineering.
You would expect such a science-heavy kit to be for middle schoolers and up, but you'd be wrong. Children as young as five years old can benefit from the creative twist on education that this kit provides. 
This kit is safe as circuitry gets. The electricity from the 9-Volt battery is low enough that it won't harm little hands, even if the circuit is switched on.
Parents who love offering their children a STEM-heavy education need to get this kit.
STEM is definitely the way of the future, and it's becoming one of the biggest focal points in education. The Circuit Scribe Maker Kit is one of the best ways to let your child experience a real-life version of Harold and the Purple Crayon while learning to harness the power of tech.
This kit has already gained accolades from educators across the United States. For a science-y toy that will give your kids hours of fun, the Circuit Scribe is an excellent investment in your child's future.