01 is powered by Vocal creators. You support
David Neeble
by reading, sharing and tipping stories...
more
01 is powered by Vocal.
Vocal is a platform that provides storytelling tools and engaged communities for writers, musicians, filmmakers, podcasters, and other creators to get discovered and fund their creativity.
How does Vocal work?
Creators share their stories on Vocal's communities. In return, creators earn money when they are tipped and when their stories are read.
How do I join Vocal?
Vocal welcomes creators of all shapes and sizes. Join for free and start creating.
To learn more about Vocal, visit our resources.
Show less
Why Switching from Magento 1 to Magento 2 Is a Good Idea
Magento is among the most favorable open-source platforms that is finding its use in developing a highly functional, smooth and technically smart e-commerce platform.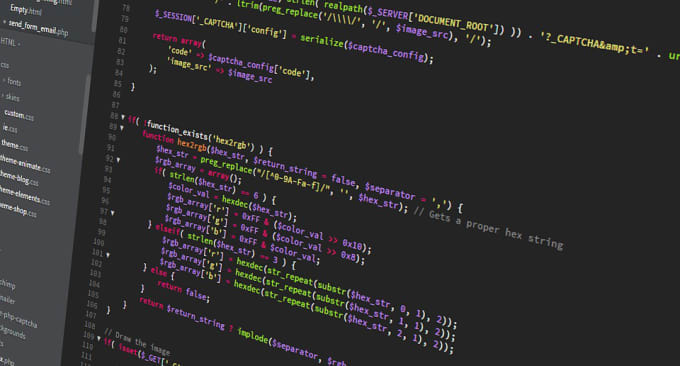 Magento is among the most favorable open-source platforms that is finding its use in developing a highly functional, smooth and technically smart e-commerce platform.
Magento has perpetually proved its importance in the arena of eCommerce, implementing the best characteristics in its products and services. Now with the release of its not so new Magento 2, a discussion about utilizing it as the most favorable eCommerce solution has attracted the attention.
As per the latest statistics, more than 14 percent of the market shares are possessed by Magento if we talk about the eCommerce platforms. Possibly the percentage will climb up with the launching of Magento 2.
Let's put some light at the benefits that Magento 2 offers over Magento 1.
Enhanced Security
Magento 2 is comparatively much more secure than Magento 1. The same has some security soft spots and to cover them up, we have to utilize the patches that have been made available by the active Magento community. Magento 2 is inherently resistant to all such issues and need not use any of these patches. In case of any problem in Magento 2, the team notifies developers us with the security patch in the admin panel, the issue can be resolved directly from there.
Better and Highly Responsive Admin & Front-end UI/UX
The admin interface of Magento 2 is user-friendly and much more reliable. Any of the Magento customers can comfortably navigate via main menu which is classified as per the features of Magento.
Inline editing is one of its additional features with the grid-like customer, CMS blocks and much more. This feature can help you out to directly update the main fields within the grid and does not even need to go to edit page.
Fast Indexing
Adaptability with the modern PHP version turns Magento 2 more active with respect to code compilation and reindexing. Magento 2 is highly compatible with PHP7 which is quicker than PHP5.6.
For reindexing in Magento 2, using the command line to run the indexing command or need to setup is all you need to do.
Easy to Upgrade
The process of upgrading the latest versions of Magento 2 is frictionless that is why big brands adapted to it quickly. Using the web setup wizard, once can update it easily from the admin panel. Command line can also be used to upgrade, but web setup wizard is a more convenient option.
Before upgrading to Magento 2, make sure to take the backup of all the files and database records.
Inbuilt Caching
Speed is one of the primary concerns for the owners of the website that are built with Magento 1. To reach the optimal page load speed, they need to buy Full Page Cache Plugin. Sometimes, a 3rd party extension or the code customization results in the failure of these cache plugins.
To subdue the dilemma, Magento 2 is launched with an inbuilt Full Page Cache feature. By eliminating the issues of cache, Magento 2 is comparatively faster and stabler than Magento 1.
Easy and Rapid Development
From programming and coding perspective, Magento customers must be delighted a Magneto 2 has entirely changed the structure of folder, particularly for extension development. To develop a plugin in Magento 1, we require creating some folders under Magento's predefined directories. For instance, we require putting Javascript in the JS folder, CSS in the skin folder, etc. But Magento 2 has eliminated the need to create different folders for blocks, view files, controllers, JS, and CSS. In Magento 2, we only have a single extension folder to possess all the codes
The ease of upgrading extension has made it very easy to manage code in Magento 2. Concerning extension development and maintenance, Magento 2 is much better and reliable than Magento 1.