01 is powered by Vocal.
Vocal is a platform that provides storytelling tools and engaged communities for writers, musicians, filmmakers, podcasters, and other creators to get discovered and fund their creativity.
How does Vocal work?
Creators share their stories on Vocal's communities. In return, creators earn money when they are tipped and when their stories are read.
How do I join Vocal?
Vocal welcomes creators of all shapes and sizes. Join for free and start creating.
To learn more about Vocal, visit our resources.
Show less
Top 5 Business Software Hacks
Tips for Any Business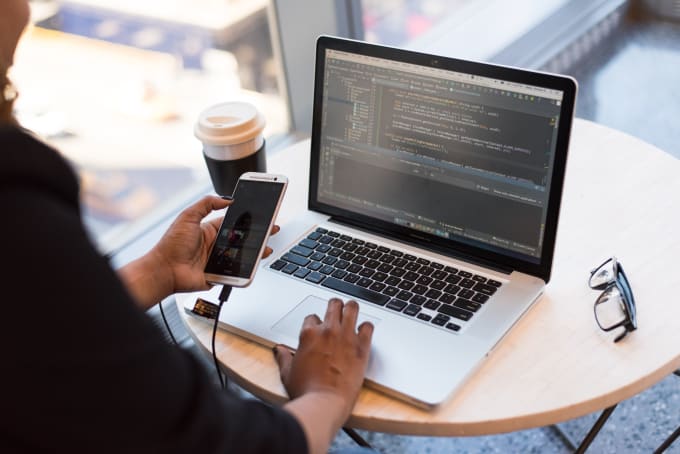 All businesses have plenty of activities that occur all the time. It can be very challenging, with juggling many tasks at once without allowing work to get chaotic. Business management software can help you do both. Increasingly, today's companies are making an investment in business management software to accomplish tasks, make risk predictions, and efficiency enhancement. There is a lot of business management software available to improve things for businesses. The following are some of the best business software hacks out there. When selecting business software, customer demographics must be considered (age, race, gender, income, etc.) 

Slick Pie
SlickPie is good for accounting tasks. It is a simple expense management software. It is created for small businesses. This software is only available online, and can be accessed from anywhere. This accounting software provides online invoices, which enable users to utilize a pre-set theme or customize their own invoices instead. You can also use the billing feature. Data entry is automated. Your business can be run on any device. With Slick Pie, users can create financial reports that help watch company growth. Other advantages include tax management services and automation.

Microsoft Office
Microsoft is a must have for businesses. The main feature is document sharing. You can create word documents, make spreadsheets, create databases, create powerpoint presentations, and much more. Documents can be stored in the cloud. Video conferencing is also possible with Microsoft Office with the Skype feature. You can manage teams and projects. Outlook can be used to send and receive email messages.

Infusion Soft
Infusionsoft is a great tool for email marketing. You can track up to a maximum of 10,000 contacts with this software. Infusion is good for customer relationship management and sales. Everything is automated. This software is easy to use and less complex programs if needed. You can make live recordings with other users. Another feature of Infusion Soft is email campaign management. Your website can be monitored, as well as sales and other information. You can also create a great landing page. You can also use this tool to generate leads.

Proof Hub
Proof Hub is a good project management tool. It allows businesses to control their projects and communication between teams better. This software is like a combination of all the features needed to manage your organization. You don't have to invest in other tools as much as you would if you didn't have this tool. This software makes creating plans, collaboration, organization, and timely project deliveries easy. Some of the top features are effective project management, gantt charts, reports, and time tracking. You have complete control. Another thing that you can do with Proof Hub is make announcements. 

Time Camp
Timecamp is another great tool for businesses. TimeCamp is among the best time tracking software on the market. It is a great tool for managing customers, time, and specific tasks. It offers a solution that fits all business management solutions. You can monitor your productivity. You can also track attendance. Time is automatically tracked. You can also make and send invoices. You can work offline. Other features include email integration, payroll integration, file sharing, and employee scheduling.
Business software hacks can be very useful to your organization. It can help with time management and productivity. It isn't easy to multitask and stay organized. This can be very difficult. This is where business software hacks come in. There are many options to choose from. Some of the top business software hacks are Slick Pie, Microsoft Office, Infusion Soft, Proof Hub, and Time Camp.