01 is powered by Vocal creators. You support
Kelsey Lange
by reading, sharing and tipping stories...
more
01 is powered by Vocal.
Vocal is a platform that provides storytelling tools and engaged communities for writers, musicians, filmmakers, podcasters, and other creators to get discovered and fund their creativity.
How does Vocal work?
Creators share their stories on Vocal's communities. In return, creators earn money when they are tipped and when their stories are read.
How do I join Vocal?
Vocal welcomes creators of all shapes and sizes. Join for free and start creating.
To learn more about Vocal, visit our resources.
Show less
Top 10 iPad Keyboards You Need Now
The best iPad keyboards on the market not only provide an easier way to type, but protection, versatility, and a better view on your screen.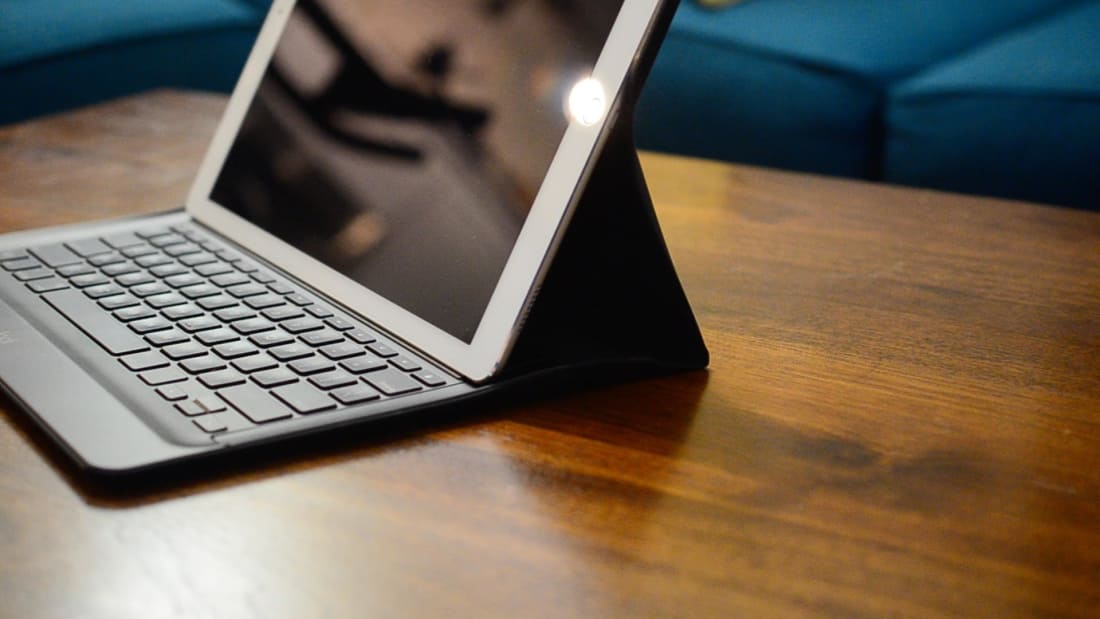 After the legendary iPad was developed by Apple, the world of tablets changed forever. iPads have broken boundaries for tablets everywhere for their simple design and overall high-quality product. However, what is the one thing missing from an iPad? A keyboard. 
iPad keyboards are the ultimate accessory for your tablet. But which is the best for you? We have outlined the top 10 keyboards on the market, depending on protection, features, fit, and overall appearance. Maybe you're clumsy and you need a keyboard that can also double as a protective case. Or you might just watch something a bit more flashy to show off your style. We've got an option for every iPad owner. 

Brydge 9.7 by Brydge
The Brydge 9.7 starts off the best iPad keyboards, being versatile and increasing productivity. Compatible with Apple iPad Air versions one and two, the Brydge keyboard is connected via Bluetooth. To use, simply slide your iPad into the two hooks, creating the appearance of a small laptop. 
Easily stored, you close the iPad over the keyboard. With a full QWERTY keyboard, the Brydge is lightweight, yet durable. Plus, it even provides a 180-degree viewing angle, allowing the user to adjust the iPad's screen angle to match their viewing preferences with ease. 

Ultra-Slim Bluetooth Keyboard by OMOTON
One of the best iPad keyboards with a compact and slim size, OMOTION's keyboard is simple, yet quality. Featuring hotkey customized keys for all iPads, some of the most used features include music control, brightness, and volume. As a lightweight keyboard, the keys still remain a practical and comfortable size. 
The keyboard's simple design is connected via Bluetooth, with a long-range wireless connection. It is the perfect size to fit inside your suitcase or handbag. And, it even supports multiple languages like Spanish, Japanese, and Korean. 

Smart Keyboard for 10.5-inch iPad Pro by Apple
One of our personal favorite choices, you simply can't go wrong with an Apple accessory meant for an Apple product. The smart keyboard is easy to attach. Simply prop the iPad onto the keyboard, resulting in easy viewing and comfortable typing. The keyboard case is extremely slim and lightweight. It even powers itself using the iPad, so no batteries or extra bulk is required. 
The only downside to the keyboard is that it is solely compatible with the iPad Pro 10.5-inch, though that tablet is one of the best tablets of 2017.
Backlit Bluetooth Keyboard by Arteck
One of the most unique iPad keyboards comes from the brand Arteck. As a universally compatible keyboard, you will simply attach the accessory using Bluetooth. In fact, it can also be used by other tablets like the Samsung Galaxy Tab or Google Nexus.
Featuring seven unique backlight color options, you can adjust the brightness and use the auto sleep feature to minimize unwanted power use. The keyboard is a compact size of 9.7 by 5.9 by .24 inches, and comes with a USB charging cable, instructional guide, and two-year warranty, including customer service. 

Tri-Folding Backlit Bluetooth Keyboard by iClever
iClever's iPad keyboard is one of the most practical accessories for iPad users on the go. As an incredibly compact keyboard, the product actually folds three ways into a pocket-sized keyboard, something we've never seen before. The operating range is up to 32 feet with a built-in Broadcom Bluetooth module.
The design features a premium aluminum alloy texture, providing superior durability and easy transportation. It's not just used as a keyboard for the iPad—it also provides protection for the clumsy iPad owner. 
Keyboard Case by iPad Pro 12.9in by Razer
Transform your iPad with a mechanical keyboard—the Keyboard Case by Razer is one of the best iPad keyboards on the market and we'll tell you why. The first feature we love is the backlighting, allowing you to type away during the day or throughout the night when you're writing your first online piece. Simply adjust the 20 brightness levels to match your needs.
The case is protective, but still leaves room for flexibility, providing you with the option to detach the iPad when necessary. This eliminates an unwanted stationary angle. Sit comfortably at the desk or lounge on the couch with this case. Plus, you can travel light with your keyboard and iPad in one convenient space. 

Classic Rotating Case for iPad 4/3/2 by Fintie
Fintie's Rotating Stand Cover is one of the most impressive keyboard cases we've seen. Most admirable is that the price is right! The keyboard can rotate 360 degrees, offering either landscape or portrait viewing. To use, all you need to do is snap your iPad into the mount, utilizing the easy to use Snap-n-Roll design. 
Featuring a smart cover that will seamlessly wake up and put your iPad to sleep, the keyboard also doubles as a protective case for your tablet. The cover is dual-layered; the interior cover is durable and hard, while the exterior features a premium synthetic leather material. 
Bluetooth Tablet Keyboard Stand by Ionic Pro
We appreciate Ionic Pro's iPad keyboards because of their unique colors and designs. Setting themselves apart from the typical black or white color, this red color is certainly appealing. It will make finding your iPad between the couch cushions easy. With a red leather material, the exterior is both stylish and sturdy. 
The keyboard is connected via Bluetooth and is compatible with any Apple product. And for an affordable price, you can't go wrong with an accessory like this, which is much less wallet-draining than a typical Apple product. 
Ultrathin Keyboard Cover by Logitech
Logitech's Ultrathin Keyboard Cover is the perfect choice for a fifth-generation iPad Air. With a lightweight keyboard with full-size keys, you will be able to fully operate all iOS shortcuts for quick and easy typing. 
The keyboard will also protect your iPad with its light aluminum screen cover, making the device overall more durable and goof-proof. The cover is applied to the iPad using powerful magnetic clips that will never slip. Plus, the stand provides the ideal angle for comfortable typing and viewing. 
iPad Pro 10.5 Keyboard Case by Kugi
Last, but not least, of the most practical iPad keyboards comes from Kugi. Kugi's iPad keyboard doubles as a stand and portfolio case. Coming in all sorts of colors, you can choose from the basic black and beige to purple, pink, or red. 
The keyboard is fully functional yet lightweight for easy travel, created for the iPad Pro 10.5 inch. The case actives the dormancy function after five minutes without function, to minimize excess power usage. Plus, it's even compatible with the Apple Pencil, another great Apple accessory for professional iPad users. While you're at it, grab one of the best iPad Pro apps for artists to pair with your pencil and fancy new case.