01 is powered by Vocal creators. You support
rahman tutul
by reading, sharing and tipping stories...
more
01 is powered by Vocal.
Vocal is a platform that provides storytelling tools and engaged communities for writers, musicians, filmmakers, podcasters, and other creators to get discovered and fund their creativity.
How does Vocal work?
Creators share their stories on Vocal's communities. In return, creators earn money when they are tipped and when their stories are read.
How do I join Vocal?
Vocal welcomes creators of all shapes and sizes. Join for free and start creating.
To learn more about Vocal, visit our resources.
Show less
New AirPods Get Better Battery Life, Wireless Charging Case
Apple AirPods 2 Review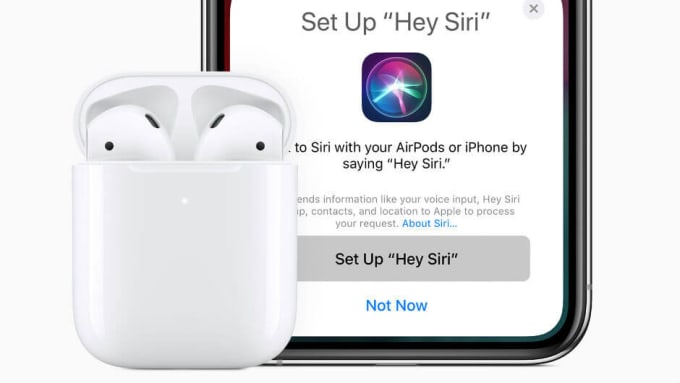 Apple has just unveiled the second generation of its uber-popular wireless headphones: The AirPods.
The new AirPods are the latest product Apple's revealed ahead of its launch event in California next week, having already announced new iPads and updated iMacs. These new AirPods, though, are the biggest update so far, given that they are "the world's most popular wireless headphones," according to Apple.
Here's everything you need to know about the new AirPods, and whether you should make the switch from the first-gen models to this new version.
Better Battery Life
Poor battery life can be the Achilles Heel of wireless headphones, and Apple has sought to address this issue with the new update.
It's claiming that the new AirPods should give "up to 50 percent more talk time compared to first generation AirPods," which translates to three hours of talking. Sadly, this uplift doesn't seem to have been reflected in the listening time, which stays at just five hours.
Wireless Charging Case
Apple has also seen fit to update the charging case, which houses the AirPods when not in use. The new case can now be wirelessly charged, as well as through the Lightning port on the bottom of the case.
It's not a major change, but it certainly suggests that we'll be seeing the long-awaited AirPower charging mat at Apple's event next week.
New H1 Chip
The component at the heart of these new AirPods is the all-new H1 processor and chipset. It's been designed in-house by Apple, and it should "build on the magical experience customers love."
Apple plans to make the experience even more magical by delivering "performance efficiencies, faster connect times, more talk time, and the convenience of hands-free 'Hey Siri.'" More on that later.
Essentially, the H1 chip should make owning AirPods more painless by being a bit smarter and faster.
"Hey Siri."
The new AirPods, with the fancy new chip, lend Siri some extra usability. With the new models, you'll be able to wake Siri by simply saying "Hey Siri," making it easier to change the song you're listening to, make a phone call, adjust the volume, or get directions.
This should hopefully make the AirPods a bit more useful in the real world. Of course, Siri isn't always the smartest smart assistant, so it might be worth double-checking on your phone.
Should you buy the new AirPods?
The new AirPods cost $159 with the standard charging case—the same as the first-gen models. You can, however, buy the new AirPods with the wireless charging case for $199, a $30 savings compared to buying the wireless charging case on its own.
In truth, if you already own AirPods, there's little to get you really excited about with this update, unless you're regularly having three-hour long phone calls and find your AirPods running out of juice. However, these new models will still be very good wireless headphones, and the new chip should hopefully give some performance benefits.
Before you do anything, though, it's worth holding out for Apple's launch event next Monday just in case it announces anything else that takes us by surprise.