01 is powered by Vocal creators. You support
Jesse Kinney
by reading, sharing and tipping stories...
more
01 is powered by Vocal.
Vocal is a platform that provides storytelling tools and engaged communities for writers, musicians, filmmakers, podcasters, and other creators to get discovered and fund their creativity.
How does Vocal work?
Creators share their stories on Vocal's communities. In return, creators earn money when they are tipped and when their stories are read.
How do I join Vocal?
Vocal welcomes creators of all shapes and sizes. Join for free and start creating.
To learn more about Vocal, visit our resources.
Show less
Best Wireless Bluetooth Headphones on Amazon
Wireless Bluetooth headphones are the greatest invention of all time because they allowed me to throw away my annoying, always tangled regular headphones.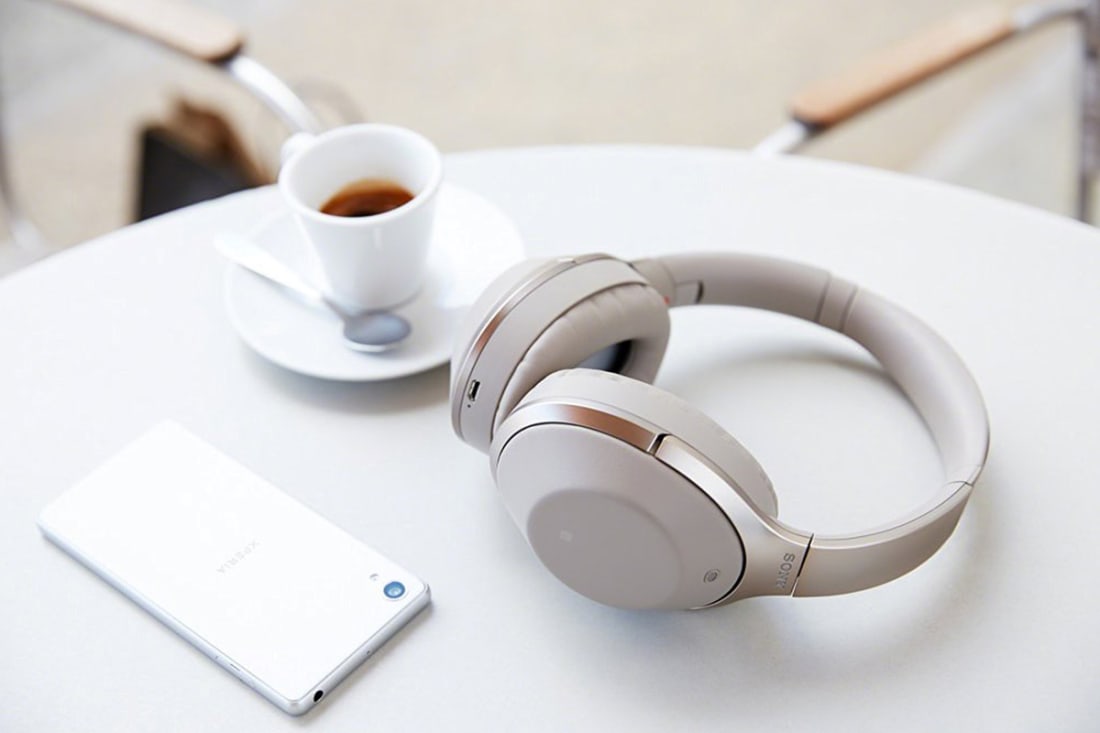 The era of Bluetooth everything is here. People are starting to see the heaven that is the device linking technology and starting to incorporate it in every product that can house it. Wireless Bluetooth headphones are one of those products and are already in the running for most convenient invention of the 21st century. The reason is simple: chords are annoying. They break, are easily lost, and get into a ten-round boxing match whenever they are in your pocket for more than a minute. Seriously, it is impossible to get that tangled by just being in a pocket, it defies the laws of nature and will never make sense. So do yourself a favor and invest in Bluetooth phones next time you're out, and don't worry about researching which are the best—I have already done that for you.

Solo3 Wireless On-Ear Headphones by Beats
The undisputed champion of wireless Bluetooth headphones, Beats can "beat" (too easy) any other brand you put it up against. The Solo3's are an Amazon Choice, which means they're highly rated, well-priced, and available to ship immediately. 
Coming in 13 color options and possessing a 40-hour battery life, what's not to like about these headphones? If your battery is low, charging for five minutes gives you three hours of playback time. The fine-tuned acoustics are designed to emphasize clarity, breadth, and balance. I don't know what you're waiting for; you won't find a better deal than this. 
Level U Bluetooth Wireless In-Ear Headphones by Samsung
The most convenient aspect of these wireless Bluetooth headphones is the magnetic earbuds. While shorter than the average wire, I still would not trust them to not become tangled. The magnetized buds eliminate this issue and will allow them to be easily stored. 
In addition to being portable and magnetic, the Level U's contain dual-mic noise reduction and echo cancellation technology. These limit outside noise around you, making listening to music or answering calls easy and uninterrupted. The 12mm speaker units deliver clear sound for ten to 11 hours, depending on your usage.

059 Bluetooth Headphones Over Ear by Mpow
If you want high-quality sound, these headphones may be perfect for you. While the 059's are not entirely noise canceling, their closed-back design provides immersive Hi-Fi sound and makes whatever you're listening too incredibly clear. Joined by a memory-protein ear cushion and softly padded headband, these headphones provide quality and comfort. 
The foldable top makes them easier to store and portable if you are always on the go. One charge keeps them running for up to 20 hours and they work with devices for up to 33 feet. With the comfort, sound quality, and long-lasting battery life, it makes sense why these wireless Bluetooth headphones are an Amazon #1 best-seller in DJ headphones. 
Wireless Headphones Sport by Ourlife
Ourlife's wireless Bluetooth headphones have the best chipset on the market, which ensures high fidelity stereo sound with superb bass sound, and clear high and low pitch notes. Only weighing 0.74 ounces, these headphones are almost non-existent on your ears, reducing any discomfort that may come with bulkier pairs. 
The eight-hour battery life gives you ample time any day to use them, requiring only two hours to charge fully. They come with three pairs of soft earpads (S/M/L) and the pink design may be too snazzy to ignore.

Bluetooth Headphones by Senso
Senso doesn't beat around the bush and gets right to the point with their Bluetooth headphones. Designed to wrap around your ear, utilizing ergonomically designed flexible ear hooks with gel flex silicone earbuds, these are the ideal wireless Bluetooth headphones for those with an active lifestyle. They will stay on your head while running, working out, and any other physical activity you partake in. The IPX-7 waterproof rating guarantees they can endure rain, snow, and accidental drops in the toilet (we've all been there, don't lie).
Senso's headphones contain a lithium polymer battery that provides eight hours of continuous music and takes only one and a half hours for a full charge. If they're not to your liking, which shouldn't occur because they are a #1 best-seller in Bluetooth cell phone headsets on Amazon, they come with a one-year warranty and a 30 days no-questions-asked return policy, making them perfect to try out. 

MDR100 h.Ear on Wireless NC On-Ear Bluetooth Headphones by Sony
Sony's wireless Bluetooth headphones can do it all. They are noise canceling, have high-resolution sound compatibility, provide your ears comfort with cushioning, and are fashionably designed. They check off every requirement you could think of and are relatively cheap for high-end headphones. I can think of no reason not to give them a try.
Wireless Cat Ear Headphones by Brookstone
Maybe you want to make a fashion statement or you're just jealous of the cutest cat breeds; whatever your reason is, these wireless Bluetooth headphones are just what you're looking for. The cat-inspired ears grab the eye of everyone around you, blast music if you want them to, and even change colors! It's your own personal rave device! 
Considering it can act as a party-starter instead of just acting as personal headphones, the five-hour battery life it has is definitely impressive. More than 80 percent of Amazon reviewers have given it either four or five stars and it is easy to see why. If you're looking for something different and stylish, these are the best of both worlds.
40 Hour Wireless / Wired Bluetooth 4.0 Over Ear Headphones by Avantree
Available in a range of unique color combinations, Avantree has produced a top of the line product. They're so confident in their creation that these wireless Bluetooth headphones come with a 24-month warranty. The offer is not even the best part! Containing excellent sound reproduction with wide audio range producing rich bass and clear treble, Avantree's prized work also has a battery life of 40 hours! That's almost two full days of uninterrupted musical bliss. If you're anything like me, you'll get this pair, and jam to the best country classics until it's time to recharge.
E7 Active Noise Cancelling Bluetooth Headphones by Cowin
Do you ever have those days where you want to shut the world out and escape into your playlists? Cowin has and designed their headphones to possess professional active noise canceling technology. With a 30-hour battery life, even if that bad day goes for a little longer, these will still have your back. 
The noise canceling technology will not affect your listening experience either, as the skin texture, lightweight comfortable around-ear headphones are comfortable and deliver high-quality sound. The built-in microphone and the Near-field communication (NFC) technology allow you to receive hands-free calls in case you don't want to miss an important call while tuning out the world.  
SoundLink Around-Ear Wireless Headphones II by Bose
One of the kings of the wireless Bluetooth headphones industry, you can't go wrong with anything from Bose. Coming in black or the supremely stylish white and light beige, these will be an accessory everyone will take notice of and will complement any casual outfits you construct. 
The SoundLink headphones have an advanced microphone system which has HD voice for clear calls in windy or noisy environments. They also allow you to pair with two devices in case you have to switch back and forth for whatever reason. As always with Bose, you're also getting the newest Bluetooth technology for simple connectivity and seamless syncing capabilities.
Wireless Headphones V4.1 by Lbell
Another noise canceling headphone, the V4.1 by Lbell resembles the traditional Apple headphones style-wise. They are easily compatible with most devices and can even pair with two different smartphones at the same time.
Offering a hands-free experience, these headphones can combine with voice control functions, such as Siri Control. This allows you to answer accept calls easier if you wish but if you don't you can easily click "No" on your headphone. Simple and understated, these are for those who are just looking for headphones to play music, not join a fashion trend.
P7 Wireless Over Ear Headphones by Bowers & Wilkins
One of the more distinctly crafted headphones, the P7's have two square boxes as opposed to the usual circular design. Along with creative blueprints, Bowers and Wilkins had convenience in mind while making these. An ingenious folding mechanism and a luxurious case for easy transportation make this model suitable for anyone who loves flair and traveling. Made with materials including aluminum and sheepskin leather, you can rest assured that these are durable enough for constant travel and usage.