Best Underwater Cameras to Take Anywhere
Underwater cameras are all the rage. Capture only the best moments of your outdoor adventures with these products.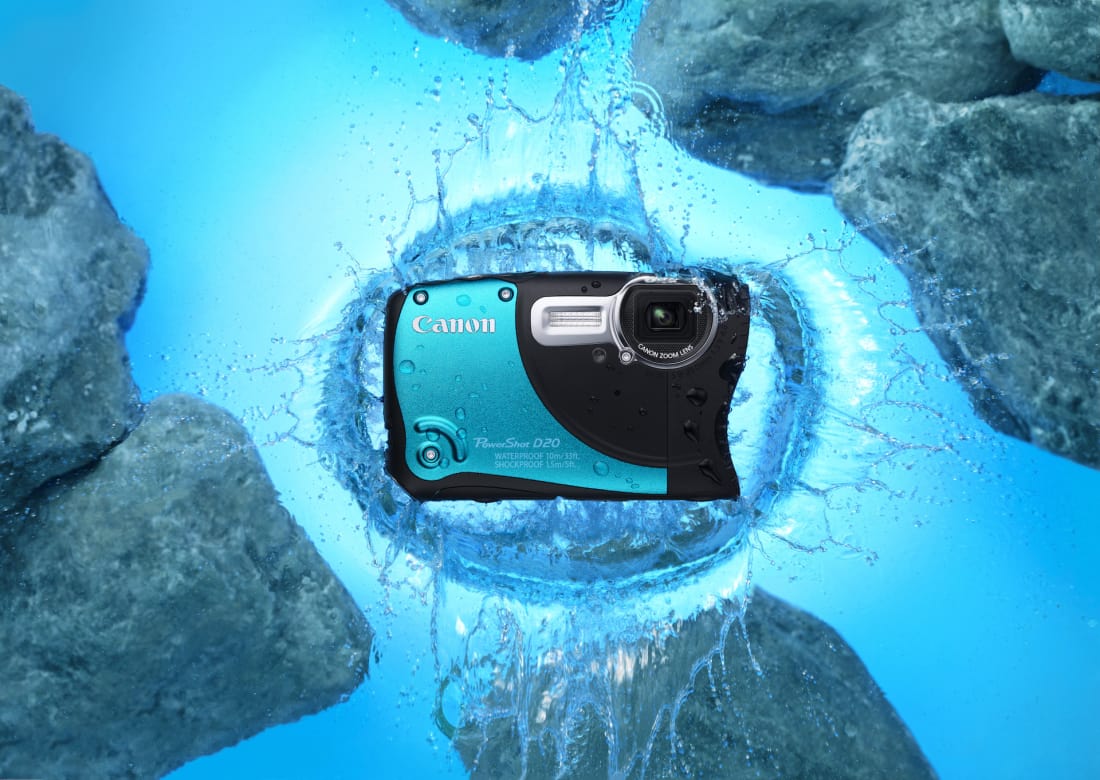 Underwater cameras were something we used to dream about having not too long ago. Now that they are easily accessible, it's important to know how to spend your money on only the most high-quality cameras.

To ensure you get the best bang for your buck, we have created a list of the best underwater cameras for occasions like snowboarding, water sports, snorkeling, deep-sea diving, hiking, skiing, or just fooling around in your pool.
FinePix XP120 Waterproof Digital Camera by Fujifilm
With a total of 13 different shooting modes and full HD video features, this 16.4 megapixel digital camera by Fujifilm is a perfect waterproof option for your next vacation. It even comes with 96MB built-in memory, with even more optional space with a memory card slot. Plus, a handy floating wrist strap ensures the camera is not going anywhere, even when you're swimming, or trecking up a mountain.
PLDH11 LCH Underwater Camera by PowerLead
One of the best options for underwater cameras comes from the brand PowerLead. This camera is not only dustproof and waterproof, it's also cold-proof. This is perfect for any snowboarders out there who want to capture their rides down the mountain with no need to worry about breaking your phone or causing water damage from the snow. Take it in temperatures down to negative ten Celsius. Plus, there are options like night portrait, scenery, sports, party, and beach mode, designed to match any scenario you want to watch back later.

Sports Action Camera Ultra HD by AKASO
AKASO has released a camera that is perfect for action shots such as sports filming. With a 4K HD video option and a 170-degree wide angle lens, you will enjoy capturing each shot. Plus, of course, its waterproof, and can record up to 90 minutes at a time with help from a very powerful battery. Modes include time lapse, burst shot, camera, and video, as well as two LCD display modes. Oh, and it even includes built-in Wifi!
Action 4K Waterproof Camera by Campark
Out of all of the available underwater cameras, this action camera by Campark weighs in as one of the top. For any type of water sports or underwater shots, this cam is perfect for capturing the world that is under the sea. Recording at 30 frames per second in video mode and 16-megapixel images in picture mode, this wide-angle lens can do no wrong. Plus, the built-in WiFi connectivity isn't too bad, with ten meters of access to any type of smartphone. Send your newly created underwater videos and pictures to friends in an instant!

Tough TG-5 Water-Resistant Digital Camera by Olympus
This camera offers twelve megapixels with 4K resolution for stunning pictures and videos under the sea. Olympus' digital camera also works great in any type of weather conditions, including negative degrees, can withstand heavy drops, and of course, strives underwater. With a tough battery and no-slip hand strap, what more could you ask for?
COOLPIX W300 Waterproof Digital Camera by Nikon
We couldn't write an underwater cameras list without including Nikon. For only the crispest shots for both video and picture, this 16MP camera is durable in any weather and on any adventure. Perfect for capturing your best surf sesh yet, it's recommended by 87 percent of customers. Plus, it comes in fun colors like orange and yellow, or your standard black.

TG-5 Waterproof Camera with Case by Olympus
Olympus has released a camera that is perfect for underwater photography. The lens is specifically made to perform best in low light while reducing noise. The Olympus team kept vibrancy in mind when producing this waterproof camera.
The device also has a field sensor system included with a GPS, a compass, temperature sensors, and a manometer. It can travel up to 50 feet underwater and even survive a seven-foot drop. And, best of all, this combo comes with a camera case that will ensure the best safety for your photography investment.
LUMIX Wifi Enabled Tough Adventure Camera by Panasonic
This is one of the most unique looking underwater cameras; coming in either camo, orange, red, or bright blue, you can choose to blend in or stand out. Panasonic's waterproof camera can be used pretty much in any adventure situation, as it is freezeproof, shockproof, dustproof, and waterproof. With the HD 1080p video feature, record the best shots of your underwater activities, snowboarding tricks, or any rough and tough adventure you don't feel comfortable bringing an expensive, breakable camera to.

PowerShot D30 Waterproof Camera by Canon
Of course Canon makes one of the best waterproof cameras. Even if you've never owned a camera by the brand before, you have heard of how successful they have been in the photography and videography world. Why not splurge on one of the most high-quality options for an adventure cam?
It can perform up to 82 feet under water, which makes it perfect for snorkeling. Skiers, hikers, bikers, and climbers alike have raved about the durability this camera has. Plus, a built-in GPS tracker will allow you to pinpoint the location of any shot you take, with the most natural coloring possible.

HERO5 by GoPro
Of course, we had to finish off our list of the best underwater cameras with a bang. As one of the most popular cameras on the market right now, GoPro has taken adventure shooting to the next level.
This specific version of the GoPro has 4K video, 12MP photos, options for both time lapses and bursts, and a 90-minute durable battery. This package has everything you need to start your hobby, or maybe career, as an action photographer or videographer. It includes a head strap and mount for handsfree capturing, as well as a 32GB memory card and a rechargeable battery. They also work great as a drone accessory. Plus, for only $79, GoPro will send you a brand new camera, in case it breaks.