01 is powered by Vocal creators. You support
Joshua Samuel Zook
by reading, sharing and tipping stories...
more
01 is powered by Vocal.
Vocal is a platform that provides storytelling tools and engaged communities for writers, musicians, filmmakers, podcasters, and other creators to get discovered and fund their creativity.
How does Vocal work?
Creators share their stories on Vocal's communities. In return, creators earn money when they are tipped and when their stories are read.
How do I join Vocal?
Vocal welcomes creators of all shapes and sizes. Join for free and start creating.
To learn more about Vocal, visit our resources.
Show less
Best Laptops for Students Under $500
Being a student doesn't have to be all that expensive. There are laptops for students under $500 on the market and we've curated a list of our favorite.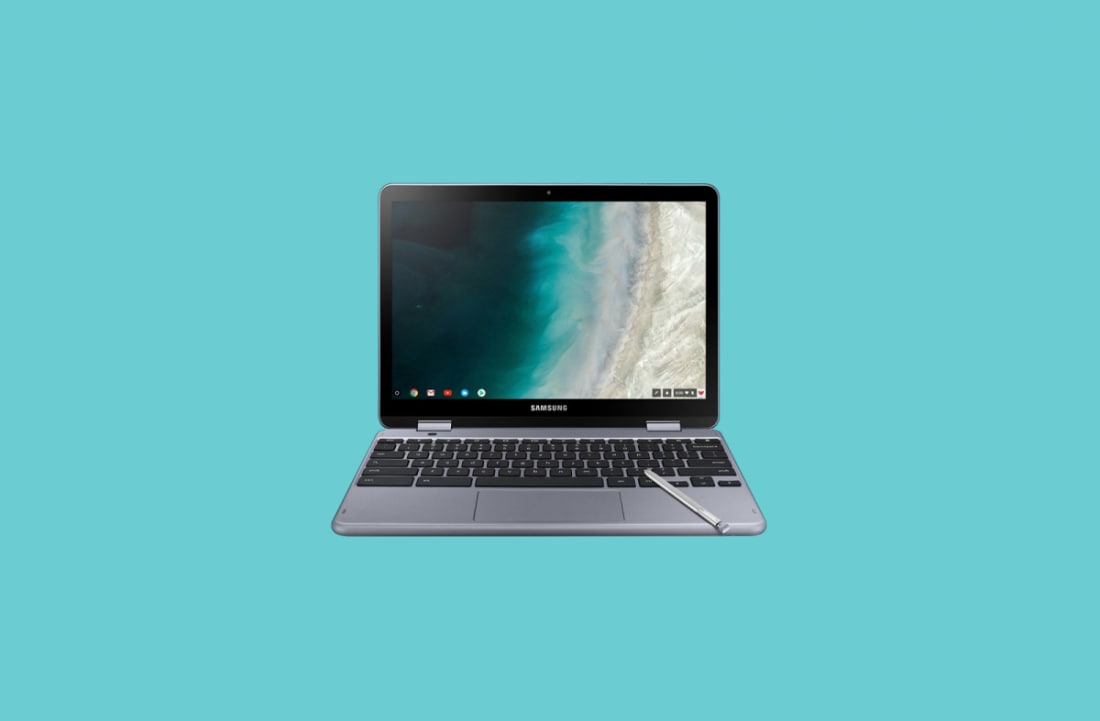 Save that pretty penny, or in this case, a few hundred dollars because, although you are a student, that doesn't mean that you have to be broke. We often hear horror stories about students going into debt by thousands of dollars paying for tuition, rent, or taking out a loan for a brand new laptop. Let's face it, in this day of age, it is seemingly impossible to go through school without a laptop as most of the curriculum is online-based. Sure, you can settle and go to the school library every day after class to do some research and get homework done, but it's just not the same as having your own personal laptop. 
Luckily, tech companies have figured out a way to help students by designing budget laptops. Even if you're a student on a budget, you can get one without breaking the bank. With a price range of under $500, you can find an array of laptops that have hours of battery life, copious amounts of storage space, and even some with 4GB of RAM. Next time your laptop takes a dive right before finals week, take a look at this buying guide of laptops for students under $500 so you can get the best bang for your buck.
Surface Go by Microsoft
Offering you laptop performance with tablet portability, the Microsoft Surface Go is one of the newest laptops on the market at an unbeatable price of $399. A couple of things to know about before purchasing this item is that for one, the 10-inch screen is lightweight yet very solid, making it easy for transportation. Secondly, the keyboard includes a touch pad, making it easier to move the cursor and it is made especially for on-the-go students. So if you're wondering if an iPad can replace your laptop and decide the answer is no, this is your next go-to option.
This laptop comes with 4GB of RAM, has 9 hours of battery life, and even has a 5-megapixel camera for those late night Skype sessions or group video-chat meetings.

Chromebook Spin 11 by Acer
With solid performance, decent audio, comfy keyboard, and a price of $349, this laptop is hard to beat. This 2-in-1 laptop and tablet hybrid comes with an attractive and sleek design and Intel Celeron horsepower. Each side of this laptop has a USB Type-C port and a USB 3.0 port perfect for large project files during any midterm or final. 
On the left side of the computer, it has a micro SD card reader and a headphone/microphone jack perfect for memory cards full of photographs and headphones used for studying late night in the library (in case you haven't yet invested in wireless bluetooth headphones). The compact keyboard and detachable screen make it simple for transportation as students tend to be moving from place to place which is a necessity.

Ideapad 320 by Lenovo
Everything you need in a budget laptop as a student is in the Lenovo Ideapad. With Intel processing, a large amount of memory and a fast response time, you can get countless amounts of projects done at once on this computer. 
Reviews state that you can run multiple programs simultaneously without worrying about a lag time and being able to multi-task with ease. The 15.6 inch display comes with anti-glare technology, so whether you're working on a thesis statement, binge watching your new favorite Netflix series, or simply browsing the web, there will be no glare on your screen. It has an updated Windows 10 operating system that includes all Microsoft Office tools that every student needs.

Aspire E 15 (E5-575-33BM) by Acer
Coming equipped with 13.5 hours of charge, a 15-inch screen, 4GB of RAM, a 1TB hard drive, a DVD writer and every port imaginable, this is the type of laptop any creative and overachieving student needs. At a value of $379, this budget laptop has a fantastic value. 
It is known to have a colorful, full size display perfect for having multiple tabs open and for watching movies. This laptop has a solid build quality made of sturdy black plastic and a matte lid which keeps it from cracking or buckling during use. It's features include a built-in Windows 10 operating system and Acer Quick Access that allows you to do multiple things in order to save the laptops battery life and heighten its performance to your needs.

VivoBook E403NA by Asus
As a student, you need a large display for multi-tasking, high-speed quality, and a strong build in your laptop, which is exactly what the Asus VivoBook offers. Weighing in at only 3.1 pounds with a 15-inch display, this laptop is lightweight enough to toss in your backpack and take anywhere with you. 
It has a wide selection of ports that includes a USB 3.0 port, Kensington lock slot, SD card reader, HDMI, a 3.5mm audio jack, and a USB Type-C port. Also with a full size 1080p panel, the display delivers decent viewing angles with images only being slightly faded on the side. This budget laptop is built for performance and you can have multiple tabs open and videos playing while experiencing no lag time.

Spin 1 by Acer
Don't let the price fool you. The Acer Spin 1 is comparable to laptops on the market that cost over $1,000. The 11.6-inch screen is one of the most colorful and brightest with a HD resolution. 
The convertible tablet and laptop comes with a stylus, so you can draw on the screen, perfect for studying and creating presentations. For those late nights studying, it comes with a backlit keyboard, so you don't have to worry about stressing your eyes in dim lighting. Its 4GB of RAM allows for optimal use and loads of memory.

Chromebook Flip C302CA by Asus
Asus has a reputation for creating quality budget laptops. As far as the Asus Chromebook Flip, this is the best one on the market. It can run Android apps on a bright, full-HD display and has a 12.5-inch convertible screen that lasts about 9 hours. You can switch from laptop to tablet at any moment and even put it into a tent mode, using the tablet as a stand to watch movies. 
With a backlit keyboard, this offers an excellent typing experience, and the tablet touchscreen supports back and forward swiping for navigating the web. These qualities make life as a student that much easier. As a busy student who has multiple tabs open, this laptop has a speedy performance. It runs on Chrome OS software which means that it relies on the Chrome Web Store for apps. This laptop is as close to a $1,000 MAC than you will ever get.

Chromebook Celeron N3060 by Acer
Budgeting can be difficult as you need to negotiate price with quality. Luckily, the Acer Chromebook is a budget laptop that operates as a top-of-the-line laptop. With a 15.6-inch display, it is one of the largest Chromebooks you will find on the market. 
It has an Intel Celeron N3060 dual-core processor with 2GB of RAM and 16GB flash storage. As far as the audio goes, the speakers carry sound throughout a room which is ideal for movie watchers. Most students experience using Word and other Microsoft Office tools, so the easily manageable keyboard will work wonders for you.

Chromebook Plus by Samsung
Samsung is a company known for making exceptional technological products and the Chromebook is one of them. As a Chromebook, it runs on Chrome OS and uses Google as the browser and well as Google Play Apps, which will be compatible with your iPhone. 
The motherboard of the computer has 4GB of RAM and 32GB of flash memory storage. If you need more space, you can always plug a flash drive into one of the USB ports on either side of the laptop. This computer can achieve anything that a Windows PC can, which is why it is highly recommended by experts. 

VivoBook Max by Asus
Doubling as a gaming laptop and every-day use laptop, the Asus VivoBook is ideal for any college student. Its sleek and stylish design with ample configuration gives a tough fight to its rivals, not to mention its unbeatable price. 
It's features include a powerful 8th generation Intel Core processor, a thin portable footprint, anti-glare Full HD display and comprehensive connections. A unique aspect of this laptop is that it comes with an ultra-narrow 0.3-inch design that gives a 80 percent screen-to-body ratio that is perfect for any gamer because of its WideView display.