01 is powered by Vocal creators. You support
Riley Raul Reese
by reading, sharing and tipping stories...
more
01 is powered by Vocal.
Vocal is a platform that provides storytelling tools and engaged communities for writers, musicians, filmmakers, podcasters, and other creators to get discovered and fund their creativity.
How does Vocal work?
Creators share their stories on Vocal's communities. In return, creators earn money when they are tipped and when their stories are read.
How do I join Vocal?
Vocal welcomes creators of all shapes and sizes. Join for free and start creating.
To learn more about Vocal, visit our resources.
Show less
Best 3D Printers on the Market in 2018
If you want to be one of the many people turning their home into a DIY makerspace, the best way to start is to buy one of the best 3D printers out there.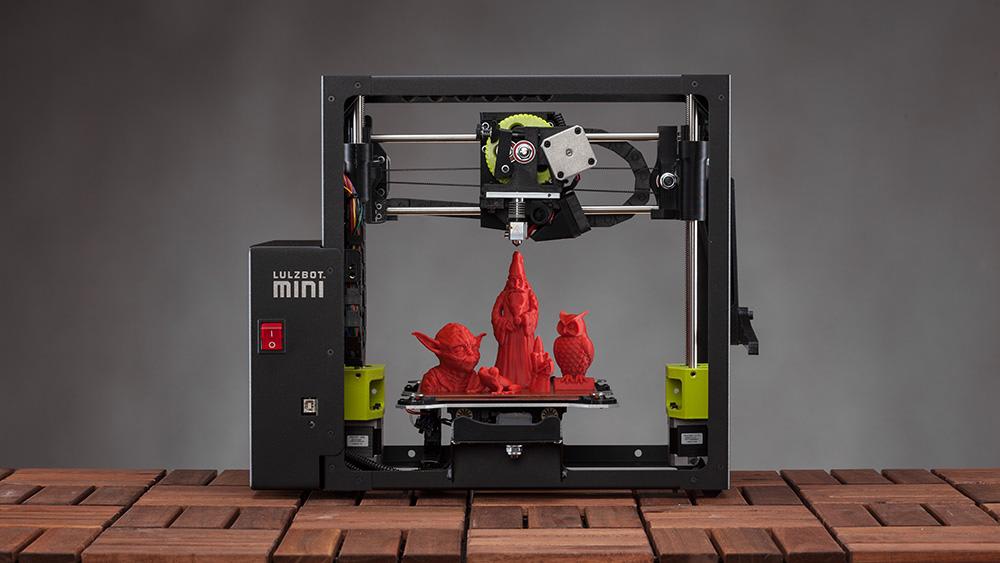 Though it once was the stuff of science-fiction novels, 3D printing is very much a real thing today. Unlike what you may have seen on a show like Star Trek: Discovery, the modern 3D printer doesn't just "print out" food or magically teleport a gun into existence. 3D printing will change the world son enough, though, and we will see a more Star Trek-y world because of it. 
Instead, 3D printers use filaments and other materials to print out structures that are raised. Every pass of the 3D printer's printing spout adds another layer of material, until it finally looks like the shape that you want to obtain. 
These days, anyone who wants to have a makerspace or wants to make their own cool figurines wants to get a 3D printer. Some biohackers are even looking into 3D bioprinting as a way to help DIY their own transplants.
Companies have listened and have begun to offer up 3D printers for your home. Looking to get in on the fun? Check out the ones that experts are calling the best 3D printers on the market. 
Mini Desktop 3D Printer by LulzBot
Sometimes, you can just tell that a hacker was the person behind an invention. Such is what happens with the Mini Desktop 3D Printer—primarily because it's created by a company called LulzBot. 
If you're looking to print out materials for the lulz, then LulzBot has you covered. This 3D printer is made with open source hardware and is designed to offer as much freedom while printing as possible. 
The Lulz Mini printer is self-leveling, self-cleaning, and works with the Cura software platform. This printer isn't exactly meant for beginners to the 3D printing world, but if you're a veteran who wants to experiment with a wide array of filaments, this is the perfect choice. 
The Ultimaker 3 by Ultimaker
Highly advanced 3D printing enthusiasts won't be satisfied with most of the beginner tools out there—and why would they be? There's a lot more potential that has yet to be unlocked in casual 3D printing devices, you know. 
The Ultimaker 3 was designed for makers who want complete and total control over their craft. Like most other top-rated printers, the Ultimater 3 uses Cura software and works with high quality filaments. 
High detail accuracy, whisper-quiet printing, and a built-in camera to monitor your printing is what makes the Ultimaker 3 a favorite among elites. It prints in nylon, PLA, ABS, CPE and PVA, making it a top of the line 3D printer in terms of material versatility. 
That being said, this product is best used with Ultimaker filaments only, so if you're not into committing to a brand, you might want to choose another maker. 
TAZ 6 3D Printer by LulzBot
If you love LulzBot's commitment to remaining open source, but aren't down for a small-scale making operation, then you may want to try out their TAZ 6 model. 
This is one of the best 3D printers in its class when it comes to both the sheer scale of printing that it offers, as well as speed. Like other LulzBot inventions, the TAZ 6 is self-cleaning, self-leveling, and works with Cura. 
Multi-material upgrades are doable, and putting it together is a cinch. It's the best of both worlds. 
Digilab 3D20 3D Printer by Dremel
Though indie printing brands definitely seem to have a large share of the 3D printer market, there are some major brand names that have been making some leeway into this ultra-tight niche market. 
Dremel's offering, the Digilab 3D20, remains one of the best choices in 3D printers for hobbyists on a budget. Excellent reliability, an easy-to-navigate design, and the customer support you'd expect from Dremel are what make it worth looking into. 
X-Pro Printer by Qidi Technology
Makers, families, and businesses alike can all agree that having a printer that works with their imagination is a great thing. Qidi developed this 3D printer by listening to customer demands and making a product that does it all. 
Qidi really outdid themselves here. Excellent accuracy, dual-color support, easy to use Cura and Simplify3D imagine, and an overall safety-oriented design are what you should expect from the X-Pro. 
The X-Pro also comes with breakpoint saving, so if you run out of power, the printer will remember where it stopped and automatically resume once power resumes. 
Finder by FlashForge
The FlashForge name has already become pretty recognized among makers, and it's easy to see why. This is a company that mixes style with functionality, all to make some of the best 3D printers to hit mainstream audiences. 
FlashForge made the Finder to help people who otherwise wouldn't be able to afford a 3D printer beable to obtain one. Designed to be user-friendly and hands-on, this printer is a great beginner's option thanks to its coaching mechanism and easy to use interface. 
The Da Vinci Mini Wireless 3D by XYZPrinting
The Da Vinci Mini has become one of the most popular printers on this list and is generally regarded as one of the greatest 3D printers out there. The Da Vinci Mini Wireless is the upgraded version that has all the functionality and perks of the standard Mini, without the extra need for more cables. 
Measuring in at only 6 cubic inches, this petite little tool offers a lot of punch for a very little amount of money. Each Da Vinci comes with a 3D design tutorial, PLA filament, and all the necessary software you need to start building. 
The 3D Printer by BIBO
If you're looking for 3D printers that are masters of timing, then you might want to take a look at what indie group BIBO has come up with. This unique 3D printer has a touch laser for engraving extra touches, wi-fi connectivity, and a dual extruder 3D printer. 
Though it's made for industrial-quality work, it's a good choice for home makers who want to print things out fast. Versatility, extraordinary levels of detail, and two-color printing make this a great option for anyone who won't settle for anything but the best. 
Replicator+ 3D Printer by MakerBot
If you watch a lot of sci-fi, then you already know that the folks at MakerBot are fans of science fiction. This particular model is designed to be as accurate as mechanically possible while also being easy enough for anyone to use. 
The MakerBot Replicator+ offers largest printing volume in its class, access to the MakerBot Thingiverse featuring thousands of printable item designs, as well as a massive software kit filled with everything you'd need to become a true maker. 
Everything about this model is streamlined for success. It may be pricey, but it's worth every penny. 
Finder by FlashForge
FlashForge's self-developed software, FlashPrint, has become one of the most popular 3D printing kits out there. Dreamer features FlashPrint, of course, but that's not all that it offers makers, hobbyists, and aspiring fans alike. 
A protective, enclosed chamber, a large 3.5-inch touchscreen, 4G memory support, and built-in wi-fi mean that the sky is the limit with the Dreamer model. People who want to find a versatile, upscale, and easy-to-use printer will understand why this is one of the best 3D printers FlashForge has ever made.